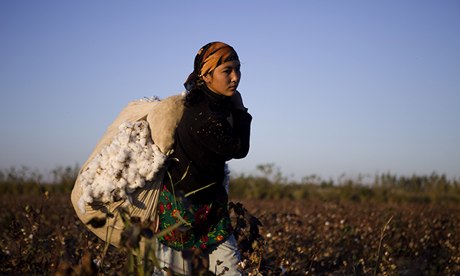 If you think back to your middle school, high school and perhaps college days, you will recall learning about slavery and the international slave trade in history class. But how often is
modern day slavery
taught in the classroom?
Michaela Alfred-Kamara, Education Officer at
Anti-Slavery International
, recently published "
Teaching slavery: tips for tackling the issues in the classroom
" in the British publication The Guardian. She suggests using the themes of continuity and change in classes like citizenship, religious education, geography, and English to introduce modern-day slavery and human trafficking; such lessons build connections between the institution of slavery and contemporary human rights. She outlines 5 ways to incorporate contemporary slavery into a class curriculum:
Clearly define slavery and avoid conflating related issues
Embed slavery in the curriculum
illustrate the local and global context and impact of slavery
Avoid perpetuating the "poor victims" syndrome
Empower students to be modern day abolitionists
Are you a teacher or educator who teaches modern day slavery in the classroom? How do you incorporate the topic into your lessons and how do you inspire your students to be abolitionists?
Share your thoughts in the comments section below!
Take a look at the Stowe Center's
School Program Brochure
to learn more about our educational programs and how we use the story of Harriet Beecher Stowe to inspire today's young activists. Email
SchoolPrograms@stowecenter.org
for more on how you can arrange a visit to the Stowe Center!