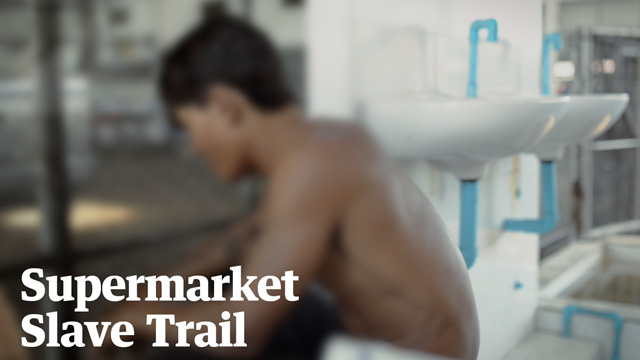 The U.S. is threatening
to impose economic sanctions
on the country of Thailand after British newspaper,
The Guardian
, issued
an investigative report
detailing the country's use of slave labor in the shrimp industry. The six-month investigation revealed 20-hour work days, brutal conditions, beatings, and execution style killings. The U.S., of which Thai shrimp is sold in national supermarket chains, such as Walmart and Costco, is now assessing the situation and determining potential strategies to respond. One such response is to reflect
The Guardian
's discoveries in the Trafficking in Persons report.
The U.S. state department's annual Trafficking in Persons report, largely considered the gold standard on issues of human trafficking, ranks countries in tiers based on their performance in regards to prevention of slavery within its borders. Thailand currently is graded a tier-2 country, but is in danger of being downgraded to a trier-3 as per U.S. standards. A tier-3 ranking could result in economic sanctions, reduced government aid, and restricted access to global institutions such as the World Bank and International Monetary Fund.
What do you think of
The Guardian
's findings? Of whose responsibility is it to prevent trafficking? Does it fall on countries and individual industries- or on consumers? What roles can we all play to prevent and reduce slave labor around the globe?