Yesterday we shared the inspiring story of
100,000 Homes
, an organization "working together to find permanent homes for 100,000 chronic and medically vulnerable homeless Americans by July 2014" in 175 communities across the country. Particularly moving is that so far they have housed 83,194 people!
Countering this positive story, however, is an article in the Huffington Post which shares that "
A Florida County Spent Over $5 Million Jailing Homeless People. It Could've Spent Less On Shelter
." According to reporter Eleanor Goldberg, Osceola County has spent $5 million over the past nine years arresting and jailing 37 of the 300 homeless people in the county; those 37 people have been arrested 1,250 times since 2004. Many of the homeless in Osceola, including those arrested, have physical disabilities, mental illness, and/or are veterans. In nearby Tampa, homelessness was criminalized in July 2013 which has resulted in 356 homeless people in jail, a staggering number which could cost the city $6 million per year.
Goldberg argues that finding housing for the homeless (rather than arresting them) would cost both Osceola and Tampa less money while proving to be more effective in solving the problem of homelessness, citing a successful campaign in Phoenix, AZ.
Want to learn more about this story and housing the homeless? Read Goldberg's article
HERE
or visit
Impact Homelessness
, a group working to fight homelessness in Central Florida.
How does homelessness impact you and your life? Is homelessness an important issue to you? Share your insights and the actions you're taking in the comments section below.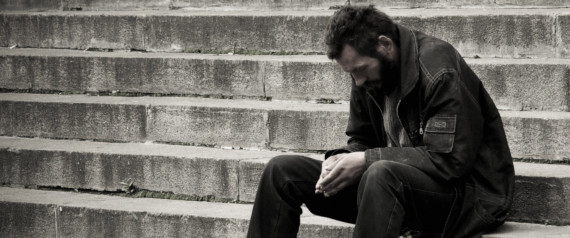 And for more on the issue of homelessness, don't miss our first Salon of the winter season, "
Invisible No More: Youth Homelessness in Connecticut
," this Thursday, February 13 at 5pm in the Stowe Center's Katharine Seymour Day House. Keep an eye on
www.harrietbeecherstowe.org
and
www.facebook.com/HarrietBeecherStowe
for updates and a possible snow date.