"When I teach theater history to undergraduates I meet very few students who have heard of minstrelsy before I tell them about it. Even when I teach graduate students, I find that many of them think American theater history began with Eugene O'Neill. They are completely unaware that the first nationally popular American play was Uncle Tom's Cabin, transformed onstage from an anti-slavery text into a racist spectacle whose influence survives till today."
- Holly L. Derr, The Atlantic
Miley Cyrus' performance at the MTV Video Music Awards (August 25, 2013) has been a hot topic in the news, criticized by many for being overly sexual and an over-the-top spectacle. But several are now critiquing Cyrus from a different angle - her performance as a "minstrel show."
The Atlantic (a periodical for which Harriet Beecher Stowe wrote frequently) recently featured "The Pervading Influence of Uncle Tom's Cabin in Pop Culture," an article by Holly L. Derr which connects Stowe's Uncle Tom's Cabin to pop culture, specifically Cyrus' performance. She calls attention to "Cyrus, surrounded by black women half-dressed as animals, attempted and perverted a form of black dancing called twerking," and elements of the performance which recall "Tom shows" and racist 19th-20th century plays.
Other journalists agree. Jody Rosen, author of "

The 2013 VMAs Were Dominated by Miley's Minstrel Show

" for Vulture, wrote
"Cyrus has spent a lot of time recently toying with racial imagery. We've seen Cyrus twerking her way through the video for her big hit "We Can't Stop," professing her love for "hood music," and claiming spiritual affinity with Lil' Kim. Last night...her act tipped over into what we may as well just call racism: a minstrel show...."
Some took opposition, though, to Derr and Rosen, claiming they were reading too far into the performance, that Cyrus was not being racist. Conversing with many followers via Twitter, Rosen retorted (@jodyrosen) "Specifically, she's drawing on a long tradition of hyper-sexualized depicitions of African-American women" and "You might say, as some critics of my piece have, that I'm seeing ghosts. And you'd be right. I'm seeing history."
Little Eva at center with Topsy and Uncle Tom at right, by Edwin Longsden Long. (Wikimedia)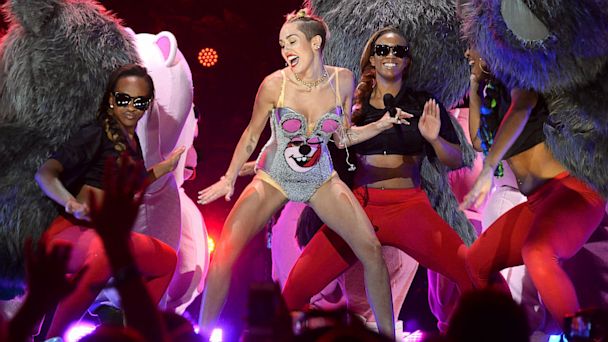 Miley Cyrus and backup dancers at the 2013 MTV VMAs (ABC News)
"Cyrus wasn't wearing literal blackface in her performance, but the tradition of a little white girl at the center of a minstrel performance is as old as minstrelsy itself. One of the most popular characters in Uncle Tom's Cabin was Little Eva: the blonde, lily-white daughter of conscientious slave owners who is adored by white and black people alike. The uncivilized slave Topsy, who says that she cannot love anyone because no one has ever loved her, is nevertheless moved to tears by Eva's death and vows thereafter to be good."
- Holly L. Derr, The Atlantic
What was your response to Miley Cyrus' performance? Do you agree that it hearkened back to minstrel shows and racism popularized by "Tom show" performances of Uncle Tom's Cabin? Share your reactions by clicking "Post a Comment" below.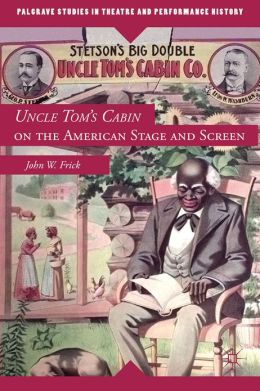 To learn more about Uncle Tom's Cabin and it's evolution on the stage, be sure to read John W. Frick's new book Uncle Tom's Cabin on the American Stage and Screen, available in the
Stowe Center Museum Shop
and online.